Welcome to Lucky Dorr.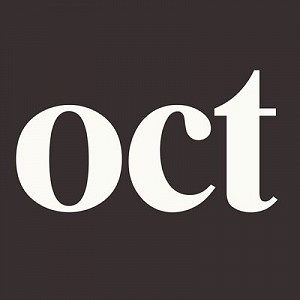 In the dear, dead days of my youth, Saturdays were synonymous with Wrigley. It was implied more than set in stone, but those available would quickly wrangle bleachers tickets to start soak up the sun and Old Style. While the bleachers are still isolated from the rest of the park, they are less so from time. Old Style is all but gone, replaced by overpriced IPA, and the smell of Hot Doug's legendary sausage creations dominates.
Long decried as one of the worst beer menus in all of Major League Baseball, flowers are pushing through the cracks. Present both in the bleachers, and throughout the park, is Goose Island, a facet of Chicago's prideful craft past, specifically Four Star Pils. In the main concourse is the relatively new 1060 Wit, their light-bodied witbier, so named in honor of the address on Elwood Blues' driver's license. You can even get two of the sour sisters: Matilda and Sofie.
According to Josh Noel of the Chicago Tribune, Lagunitas IPA will have more than 30 tap handles at Wrigley Field this season. They supplanted some of Goose's presence, but knocking off 312 Urban Wheat and Green Line Pale Ale, during last year's playoffs. They aren't giving up on their beachhead, either. Noel also noted that Half Acre is making a foray into the friendly confines, with Daisy Cutter available in cans.
Close to Home When it comes to drinking, however, some of the most noticeable changes are happening outside the field. The scope of improvements continues into the neighborhood. On a triangular spit of land outside left field is The Park. It's an expansive game day experience with a huge video board and bands. Hidden around the right side is a smallish space and patio. Welcome to Lucky Dorr.
Named for a combination of a former groundskeeper and his superstitious totem, some of their offerings border on the divine. Owner Matthias Merges wanted the best beer list in the city and Niilo Hayes, his bar manager, has helped him achieve that goal. At any point in time, they've got more than a dozen local brewers lining up to collaborate on beer specifically for this room. Production is only a few barrels at a time, so, as we say with elections in Chicago, come early and come often.
They debut in 2018 with 20 offerings. In the leadoff spot is Summer Lager from Moody Tongue, a perfect-for-baseball crusher at 5.3% ABV. Crafting a beer as Spartan as this, there is no room for error. "Simple is difficult," says Merges. The team executed flawlessly.
Personal favorites are Helmet, a barrel-aged farmhouse ale from Whiner Beer Company, and Limewire from Lo Rez. Perhaps better known for their saisons, Limewire is a Belgian wheat beer with Indian coriander, "tons" of lime peel and agave syrup. It's cloudy and one can barely tell there's alcohol in it. It's also undeniably elegant.
Across the street is the new Hotel Zachary. It's the anchor of a burgeoning development which includes a slew of contemporary eateries such as Mordecai (Merges' whisky-forward sister to Lucky Dorr), West Town Bakery & Tap, Big Star and Smoke Daddy. The latter are your best bets for a beer, with Big Star offering its usual selection of 3 Floyds on draft and Smoke Daddy serving every Bloody Mary with a garnish of pulled pork wrapped in smoked brisket and a pony beer bottle sidecar.