House-made Zima and more will be available when it opens April 7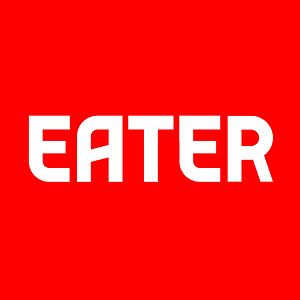 A substantial slab of white oak within the shiny new Hotel Zachary—mere steps from Wrigley Field—slides open to reveal prolific chef and restaurateur Matthias Merges (Billy Sunday, Yusho) latest Chicago contribution. Mordecai, a sleek bi-level bar dressed in more blonde oak and leather, pays homage to early 20th-century Cubs pitcher Mordecai "Three Finger" Brown and, come April 7, will provide an elevated imbibing experience to a long-underserved hood.
Building on the success of his craft cocktail and vintage amari-centered den Billy Sunday, Merges explains that Mordecai will embrace the best aspects of the Logan Square bar's food and beverage program—like those old spirits and upscale bar fare—making them accessible to a baseball-loving crowd. Barman Alex Bachman, who built Billy Sunday's deep booze collection, is onboard at Mordecai to again helm intoxicants.
Divided between two floors and nearly 4,000 square feet, Mordecai's ground level houses a lengthy 17-seat oak bar, which runs parallel to a long banquette punctuated by a series of lounge tables. Three flat screen TVs hang above the bar, disappearing behind sliding sheer screens when notable games are off-air. Upstairs, a secondary, more intimate room counts 40 indoor seats, plus eight barstools, in addition to 30 chairs on the adjacent outdoor patio. One flat screen TV offers a live feed of the game just a stone's throw away.
While all food and beverage menus are offered throughout the venue, Merges describes the lower bar as presenting a slightly more accessible imbibing experience, equipped with 10 beers and four cocktails on tap. Meanwhile, patrons one level up can choose from four beers and four cocktails on tap. The top-level bar is also where most of Mordecai's rare distillates will live. As for beer, expect mostly local microbrews from producers like Off Color Brewing and Hopewell Brewing Co. Some might recall that last summer, Merges debuted Lucky Dorr, a smaller beer-focused bar across the street hinged on collaboratively-made beers. One of those will be on tap at Mordecai, with likely more to come.
If Billy Sunday is a bar heavy on amaro, then Mordecai is a temple for American whiskey. According to Bachman, Mordecai's beverage program "really features spirits themselves," with about 70 percent of his backbar (out of 300 scarce spirits) dedicated to rare pours that range from $25 for Heaven Hill to $450 for Willett Family Estate 22 year old single-barrel bourbon, purchase at auction from the late famed German bourbon collector Heinz Taubenheim.
Other uncommon pours include a slate of Baltimore and Pennsylvania-style ryes going back to the '30s and '40s, original Pappy Van Winkle releases, and 15 styles of Italian amari Carciofo and Cynar. In fact, Merges says that Mordecai will house the nation's largest collection of Pappy and Stitzel-Weller, counting around 50 bottles total. Bachman plans to serve them with branch water—water shipped over from a source near the distillery.
Beyond whiskey, though, Bachman is especially excited about the bar's extensive gin collection, which counts pretty much every large producer in Great Britain, plus forgotten styles like orange gin (via a Gordon's bottle from the '50s) and defunct brands now challenging to find.
With a larger space encompassing a total of 195 seats split between two floors and an outdoor patio, Bachman says that his cocktail program is "not as done up" as that of Billy Sunday, which caters to a crowd one quarter the size. However, future patrons can anticipate the same level of finesse and quality-minded ingredients via a slate of inspired elixirs, some more traditional than others. Priced between $12 and $15, libations range from a Gin Rickey to a house-made take on Zima (yes, that Zima), served in a beer mug with a scoop of Curaçao sherbet.
Former Longman & Eagle chef Jared Wentworth has devised a slate of American bistro plates, on offer both upstairs and down (except during game days, when Mordecai will serve an abbreviated menu), alongside a concise collection of bar bites. Think everything from roasted bone marrow and porchetta with English pea risotto to snacky bar bites like oysters and beer-battered cheese curds.
In conceiving of Mordecai's aesthetic, Merges worked with his wife Rachel Crowl's architecture firm Fc Studio to devise a modern, comfortable space dressed with vintage sports imagery from the baseball hall of fame and the Cubs archive.
Mordecai joins an impressive cast of Chicago's top characters setting up shop in Wrigleyville. Also to come (or already open) in and around Hotel Zachary are Big Star's hotly anticipated expansion, Smoke Daddy; Boka Group's Dutch & Doc's; a TBA concept by Spiaggia's Tony Mantuano with Cubs manager Joe Maddon; and more.